As one of the manufacturers, suppliers and exporters of
Peach Juice Concentrate
, factory located in Taiwan. our mission is to pioneer the high-tech industry by delivering long-term value to customers, employees and partners through continued innovation and excellence in all aspects of our business. We continues to innovate, to build and to bring to market leading-edge. please
contact us
right now!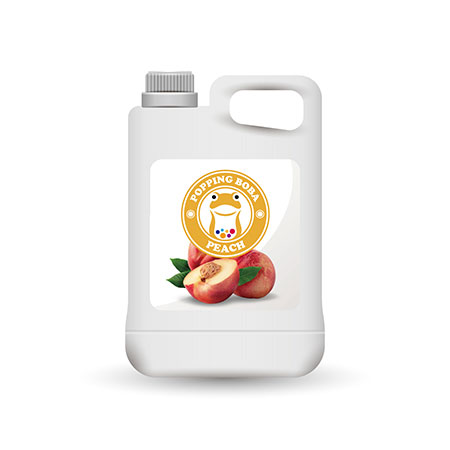 Model: PCJ
Peach Juice Concentrate
Peach Flavor Conc. Juice comes in yellowish-white color, and when you are tasting it, you could feel the aroma among your month. It can be made in fruity drink or mixed with another
stronger flavor syrup as beverages. It can also be made as smoothie-the refreshing drink in summer!
Peach Flavor Conc. Juice is made from fruit juice, suitable for various kinds of drinks and tea beverages, this product is supposed to be dilluted with water or tea before use.
Fruity Tea and flavored milk tea series are welcomed to use this product, and if massive purchase and customization are required, we are able to adjust the sweetness, color and density,
please don't hesitate to contact us for further information.
Packing Specification
2.5KG * 6 bottles
5KG * 4 bottles
20KG per barrel
Enquiry Now +
Enquiry Now -
Our
Peach Juice Concentrate
have been adopted by many companies and have been successfully exported to various countries in the world. Now we sincerely expect to develop long-term cooperation with you.