www.bubbleteapowderb2b.com is a manufacturer of
Lychee Juice Concentrate
. Due to our large output capacity and strong molding ability for customization production, our company has exported our products to many international markets. Our products are certified according to requirements of customers.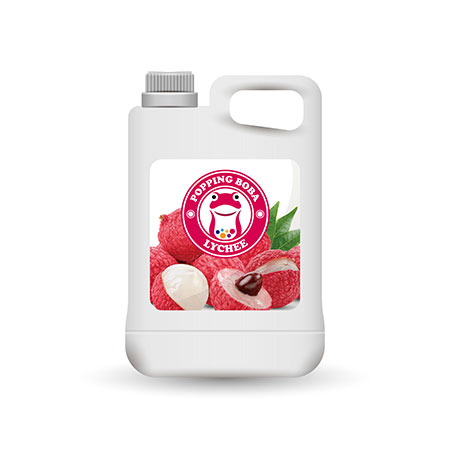 Model: LCJ
Lychee Juice Concentrate
Lychee Flavor Conc. Juice is one of our popular juice beverages. Lychee belongs to subtropical climate, it's taste delicious and fresh in taste. It can also be made as lychee smoothie, very cool and refreshing.
We recommand customers to choose stronger flavor of fruit syrup to mix with Lychee Flavor Conc. Juice, because the aroma of lychee could help the beverages more rich and tasty.
Lychee Syrup is made from fruit juice, suitable for various kinds of drinks and tea beverages, this product is supposed to be dilluted with water or tea before use.
Fruity Tea and flavored milk tea series are welcomed to use this product, and if massive purchase and customization are required, we are able to adjust the sweetness, color and density,
please don't hesitate to contact us for further information
Packing Specification
2.5KG * 6 bottles
5KG * 4 bottles
20KG per barrel
Enquiry Now +
Enquiry Now -
Our well-equipped facilities and excellent quality control throughout all stages of
Lychee Juice Concentrate
enables us to guarantee total customer's satisfaction.