We are introducing our self as Manufacture, Supply and Export of all kinds of high quality
French Vanilla Syrup
. factory in Taiwan. We'll supply our products ensuring standard quality at very competitive Price with prompt delivery, as we believe in firm business relationship with positive growth. We always offer our customers top quality goods in best price & delivery.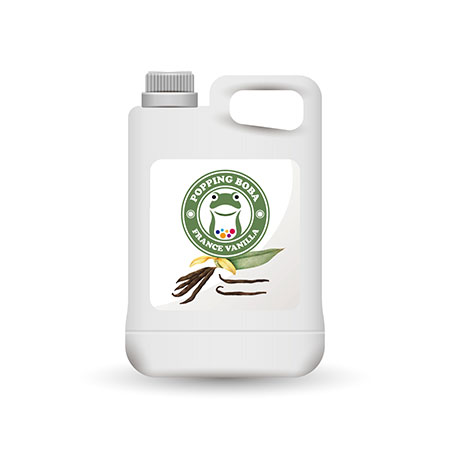 Model: FVS
French Vanilla Syrup
Vanilla Flavor Syrup is one of the sweet kinds, to be used in coffee flavored drinks or various kinds of smoothies, generally would be
mixed with other flavors of syrups, such as coconut or else. Vanilla syrup is generally used to soak tapioca pearls it would make it
more fragnant, or the vanilla syrup could be applied to backery products as well.
Vanilla Flavor Syrup is made from france vanilla, suitable for various kinds of drinks and tea beverages, this product is supposed to be dilluted with water or tea before use.
Fruity Tea and flavored milk tea series are welcomed to use this product, and if massive purchase and customization are required, we are able to adjust the sweetness, color and density,
please don't hesitate to contact us for further information.
Packing Specification
2.5KG * 6 bottles
5KG * 4 bottles
20KG per barrel
Enquiry Now +
Enquiry Now -
We have experience to manufacture high quality
French Vanilla Syrup
, Our products can meet customers' requirement, expecting large orders. And we also hope to build a long term relationship with our customers.