www.bubbleteapowderb2b.com is located in Taiwan manufacture, supply and export
Cherry Juice Concentrate
with an experienced and professional team, we have exported our products to many countries and regions all over the world. In addition, our products have a good reputation among our customers. Please
contact us
now!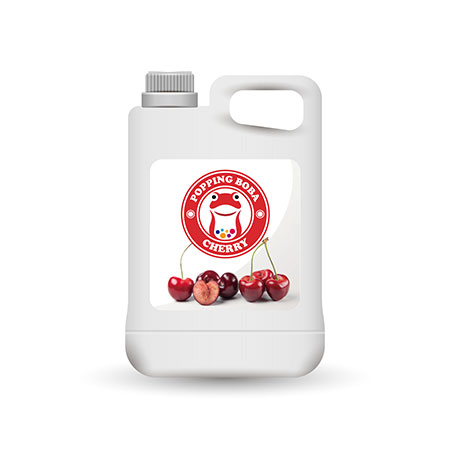 Model: CCJ
Cherry Juice Concentrate
Cherry Flavor Conc. Juice is in dark red color, also a famous mix for various kinds of cocktails and fruit wine.
The making of drinks by this syrup would appear darker yet transparent like rubies, looks elegant and with a sour-sweet mixed taste,
it's good for different mixes and as topping for all kinds of ice products.
Cherry Flavor Conc. Juice is made from fruit juice, suitable for various kinds of drinks and tea beverages, this product is supposed to be dilluted with water or tea before use.
Fruity Tea and flavored milk tea series are welcomed to use this product, and if massive purchase and customization are required, we are able to adjust the sweetness, color and density,
please don't hesitate to contact us for further information
Packing Specification
2.5KG * 6 bottles
5KG * 4 bottles
20KG per barrel
Enquiry Now +
Enquiry Now -
We own a very gifted artisan talent pool which guarantees timely deliveries with top quality
Cherry Juice Concentrate
. We also cater to our broad client base offering our range in customized form adhering to the demands and specifications of our clients.