We are an experienced Taiwan
Black Tea Boba
manufacturer, supplier, exporter and factory. Our products supplied and exported worldwide relying on our professional talent and good experience. We force to manufacture products to suit the exact requirement of our client ranging from small business to huge manufacturing units. Custom-designs and OEM/ODM services are cordially welcome.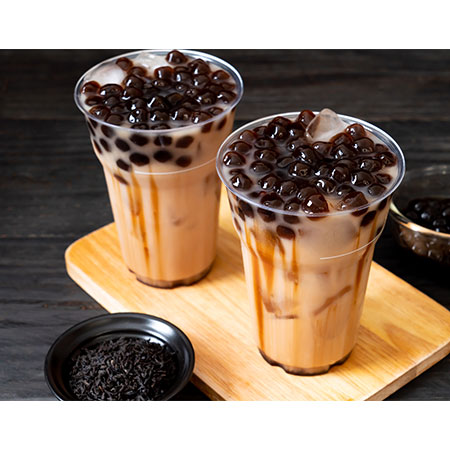 Model: Frozen Flavored Tapioca Pearl
Black Tea Boba
Frozen Flavored Tapioca Pearl - Black Tea flavor
Black tea flavor is with black color , it smells with good aroma and sweetness, suitable for milk tea base drinks

Packing Specification :

40g
50g
110g
300g
600g
Other customized sizes

Enquiry Now +
Enquiry Now -
We will supply you the best quality
Black Tea Boba
and nice service to all customers,we sincerely hope we can do business with customers in the world!