www.bubbleteapowderb2b.com is a manufacturer and supplier of quality products, such as
Yogurt Syrup
and so on for over years, we have worked in partnership with our customers to build strong alliances. Our reputation for innovative design, reliability continues to influence the most critical of decision makers. In the future, we are dedicated to providing customers with the best products, services and support you deserve. If you have this requirement, whenever OEM or ODM is welcome!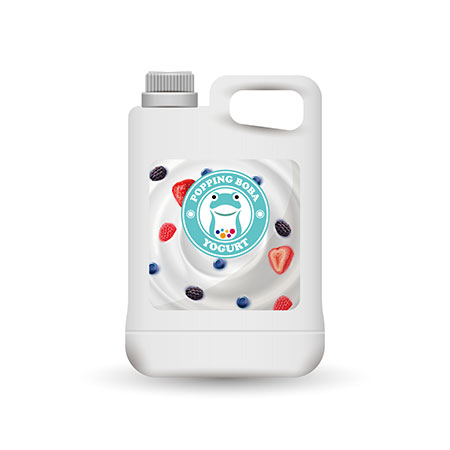 Model: YS
Yogurt Syrup
Yogurt Flavor Syrup is the king as the most all-matching syrup, the taste of yogurt goes well with most of the fruit syrup and good to be a side taste of smoothie, as lemon-yogurt smoothie,
strawberry-yogurt-smoothies. Its unique sour-sweet mixed taste is mostly welcomed by customers, and the well-designed mixes are the drinks which will make your drinks so special and outshining.
Yogurt Flavor Syrup is made from yogurt flavor, suitable for various kinds of drinks and tea beverages, this product is supposed to be diluted with water or tea before use.
Fruity Tea and flavored milk tea series are welcomed to use this product, and if massive purchase and customization are required, we are able to adjust the sweetness, color and density.
Please don't hesitate to contact us for further information.
Packing Specification:
2.5KG * 6 bottles
5KG * 4 bottles
20KG per barrel
Enquiry Now +
Enquiry Now -
Our strength lies in our belief that technology should serve people and not the other way round. We drive technology and push it over the cutting edge to fulfill your
Yogurt Syrup
to add quality to your life.