We offer regular
Strawberry Juice Concentrate
that are available in various sizes and can be washed with ease. We manufacture these products using supreme and finest quality materials based on latest technology in comply with the quality standards and norms. These products clients can avail from us at affordable prices.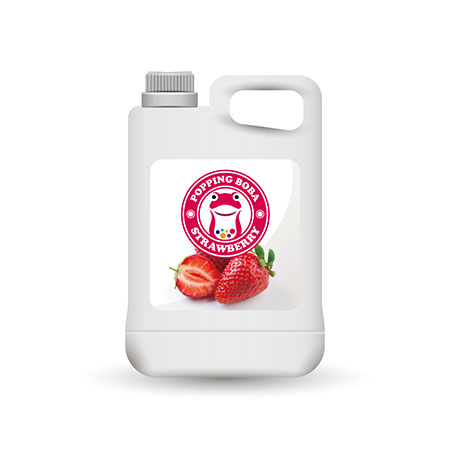 Model: SCJ
Strawberry Juice Concentrate
Strawberry Flavor Conc. Juice is one of the most popular fruit drinks, fresh and rich aroma of strawberry and teeny-tiny pulps & seeds mixed within always enriches the moutfeel upon sipping.
Strawberry smoothie and strawberry milk are usually the star among many drinks, the strawberry flavor snow ice is also the indispensable kind, to be added with strawberry pulps, the satisfaction would be beyond description.
Strawberry Flavor Conc. Juice is made from fruit juice, suitable for various kinds of drinks and tea beverages, this product is supposed to be diluted with water or tea before use.
Fruity Tea and flavored milk tea series are welcomed to use this product, and if massive purchase and customization are required, we are able to adjust the sweetness, color and density.
Please don't hesitate to contact us for further information.
Packing Specification:
2.5KG * 6 bottles
5KG * 4 bottles
20KG per barrel
Enquiry Now +
Enquiry Now -
Our mission is to gain a sustainable competitive advantage by providing our customers with the highest quality
Strawberry Juice Concentrate
. We really hope to expand our business through cooperation with individuals and companies from around the world.