We are an expert
Snow Ice Machine
manufacturer, supplier and exporter, factory in Taiwan. We offer our customers a comprehensive range of products that match the strict quality requirements of International market which has earned our company the distinct reputation of being a quality oriented Exporter. Please
contact us
if you are free.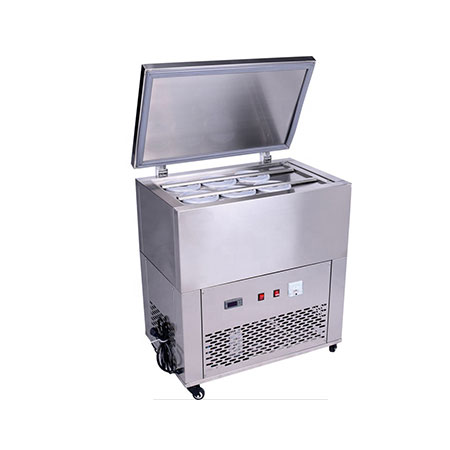 Model: SIM
Snow Ice Machine
Snow Ice machine
Snow ice machine is a necessary machine for making and selling snow ice serial products, with it only you could make snow ice blocks, there are two versions of it, 12 suckets and 16 suckets.
After blending the snow ice material well with the snow ice blender, store within a container and put in snow ice machine for six to eight hours, and you will have the flavored snow ice blcoks,
once shaved by shaving machine, they are good to go.


Enquiry Now +
Enquiry Now -
We are dedicated to offer you an outstanding
Snow Ice Machine
combined with high quality service and competitive price. Also we can produce according to your designated styles. Sincerely welcome your good companies make a good cooperation with us!