www.bubbleteapowderb2b.com is a professional
Popping Boba Lychee
supplier. and we can reach about 1000 Million USD for exportation total amount. Over ten years experiences in the fields of materials, we are becoming the leader of the first line in the market. We laid our foot years back & ever since we are striving to deliver in our products innovation, competitive pricing & quality driven customer satisfaction.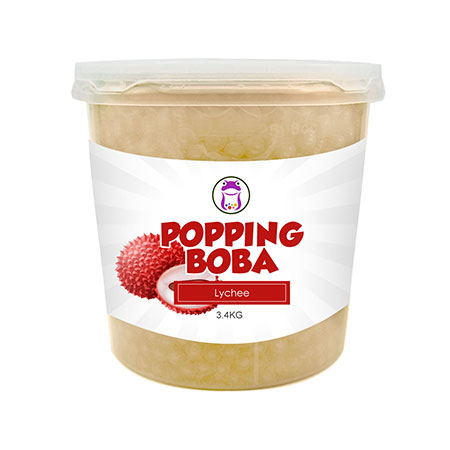 Model: PBL
Popping Boba Lychee
Lychee Flavor Conc. Juice is one of our popular juice beverages. Lychee belongs to subtropical climate, it's taste delicious and fresh in taste.
We recommand customers to choose stronger flavor of fruit syrup to mix with Popping Boba-Lychee Flavor Coating Juice, because the aroma of lychee could help the beverages more rich and tasty.
Popping Boba series include various kinds of juices coated within a sea-weed-made skin, once chew on, it bursts rapidly and release the refreshing smell of juice inside your month,
lifting the spirits and with lasting aftertaste. Lychee Flavor Conc. Juice is made of Lychee Conc. Juice, suitable for various of drinks and as topping for frozen yogurt.
Please keep in shadow and avoid direct sunlight, this product is good for a year.
Packing Specification:
3.2KG * 4 cans
Enquiry Now +
Enquiry Now -
Always adhere to the self - break, constantly researching and developing of excellent
Popping Boba Lychee
, We are looking forward to forming successful business relationships with new clients around the world in the near future.