We are technical
Papaya Fruit Powder
manufacturer, supplier, exporter and factory in Taiwan. We also serve as service provider and function as business partner for the procurement of the products from the manufacturer of repute suitable in the buyers. We are a one stop shop for all kinds of products. We render wide range of services for customers, contractors satisfying their needs. Our engagement minimizes buyers business risk when they buy through us as we keep regular control over quality during production process and ensure co-ordination with the vender for timely delivery.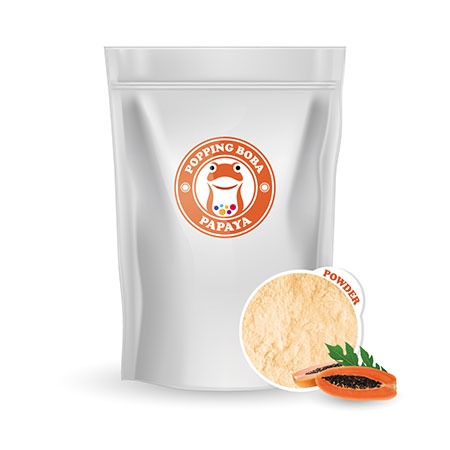 Model: PMP
Papaya Fruit Powder
Papaya Milk Powder is one of the flavor powder series. It has rich taste of fruit, could go with hot water or tea and stir well to drink.
Papaya milk is one of the most popular drinks in Taiwan, it's made with papaya, milk, sugar and ice cubes.
This powder could be diluted and added fresh milk, or to be made into smoothie, with papaya's thickness and brightening milk, interweaves as a little happiness in the afternoon.
Please store in a cool dry place out of direct sunlight and could be stored in one year.
Packing Specification:
1KG * 20bag
20KG * 1bag
Enquiry Now +
Enquiry Now -
The global market of
Papaya Fruit Powder
products, is looking forward to out great success. We based on the spirit of large enterprises to build brand objectives, adhere steady and long-term development. Welcome friends from all walks of life to come to visit, guidance and business negotiation.