Sunnysyrup Food Co., Ltd., manufacturer and supplier which specializes in the development of
Mango Juice Concentrate
. After accumulating over years of intensive research, we have been recognized being the largest and most reputable manufacturer in Taiwan. Due to high quality and competitive price, our products are exported to more than 20 countries around the world. If you are looking for a trustworthy partner, you could count on us. We sincerely hope that we can have an opportunity to cooperate with you in the near future.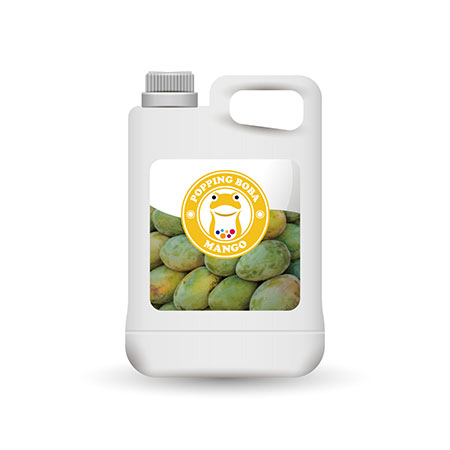 Model: MCJ
Mango Juice Concentrate
Mango Flavor Conc. Juice is the main product that we recommand. Taiwan is famous for producing mangoes, and mango ice products are even much more famous far and wide.
Our company is elaborate for making mango syrup, and this product ranks first on the ranking list of best-sellers. This product can be used in making fruity drinks, classic mango smoothies
and mango snow ice. We are highly recommand to you using Mango Flavor Conc. Juice to start your business.
Mango Flavor Conc. Juice is made from fruit juice, suitable for various kinds of drinks and tea beverages, this product is supposed to be dilluted with water or tea before use.
Fruity Tea and flavored milk tea series are welcomed to use this product, and if massive purchase and customization are required, we are able to adjust the sweetness, color and density,
please don't hesitate to contact us for further information.
Packing Specification
2.5KG * 6 bottles
5KG * 4 bottles
20KG per barrel
Enquiry Now +
Enquiry Now -
Mango Juice Concentrate
available in various dimensions, these can be customized as per the specific requirements of our clients. Further, we test these stringently before being supplied to clients. Our products are in accordance with well defined industrial standards and available at reasonable rates.