Our company is specialized in manufacturing,supplying and exporting of
Kiwi Juice Concentrate
. With the stable basis of production and channel of supply, we hold many qualified suppliers as long-term cooperative partners, which are competent to satisfy our clients with the high-quality products and perfect service. Here, we hope to enter into the cooperative relationship with people all over the world on the basis of equality and mutual benefit in order to develop our common prospect.Also,we sincerely welcome buyers abroad to conduct business and enhance friendship with us.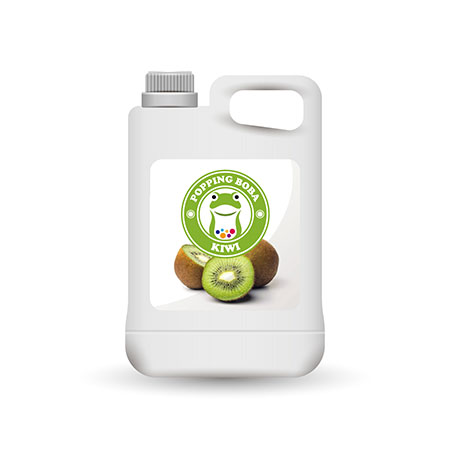 Model: KCJ
Kiwi Juice Concentrate
Kiwi Fruit Flavor Conc. Juice comes in green color. If you need the color like gold kiwi fruit, we can customize it. It tastes a bit sour and smells fruity aroma. And if you need
more dense one and come with kiwi seeds, we also have kiwi fruit jam series. Kiwi Fruit Flavor Conc. Juice is often used with other kinds of fruit syrup for drink.
For example, apple mix kiwi fruit tea. It is widely used in most kind of fruit tea to gain the flavor. So customers would not get tired of just single flavor. Kiwi Fruit Flavor Conc. Juice is very practical for collection.
Kiwi Fruit Flavor Conc. Juice is made from fruit concentrate, suitable for various kinds of drinks and tea beverages, this product is supposed to be dilluted with water or tea before use.
Fruity Tea and flavored milk tea series are welcomed to use this product, and if massive purchase and customization are required, we are able to adjust the sweetness, color and density,
please don't hesitate to contact us for further information.
Packing Specification
2.5KG * 6 bottles
5KG * 4 bottles
20KG per barrel
Enquiry Now +
Enquiry Now -
Our
Kiwi Juice Concentrate
products are intricately designed. The company staff will endeavor to provide a high quality service to the customer and guarantee excellent product information, Welcome to the new and old customer visit us. For all details, please never hesitate to contact us.