www.bubbleteapowderb2b.com is a factory direct supplier of
Hibiscus Syrup
in Taiwan. With steady technology back-up and good service in after-sale, the company grew up more and more in local stone business. Following are parts of our products, we are glad to offer detailed information of more models for your reference.
Contact now
!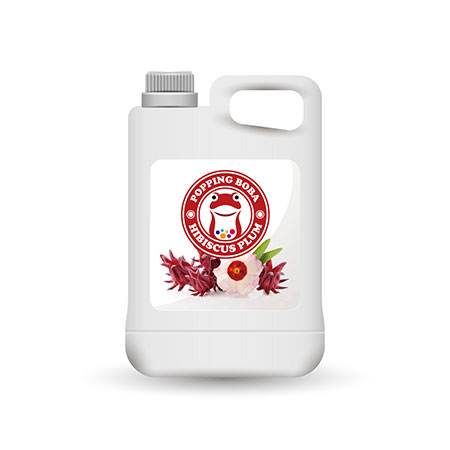 Model: HPS
Hibiscus Syrup
Hibiscus Petal Flavor Syrup is one of the flower petal series, it includes not only syrup but also flower petals, the taste is kind of sour and with obvious scent of hibiscus,
it's good for making flower tea and nice to be served in hot drinks, with pretty containers it would provide a good sence and could be a nice match for after meal drinks.
Hibiscus Petal Flavor Syrup is made from hibiscus juice and petal , suitable for various kinds of drinks and tea beverages, this product is supposed to be dilluted with water or tea before use.
Fruity Tea and flavored milk tea series are welcomed to use this product, and if massive purchase and customization are required, we are able to adjust the sweetness, color and density,
please don't hesitate to contact us for further information.
Packing Specification
2.5KG * 6 bottles
5KG * 4 bottles
20KG per barrel
Enquiry Now +
Enquiry Now -
Our
Hibiscus Syrup
manufactured using high grade factor inputs in compliance with international quality standards also available in various specifications to cater the variegated needs of our valuable clients and can be customized as per their demands at within market rate. A team of quality examiners makes sure that only flawless products are dispatched for the patrons' premises. We sincerely hope to establish longtime and friendly business relationship with you.