As a professional Manufacturer, Supplier and Exporter, www.bubbleteapowderb2b.com is a manufacturing enterprise specializing in the designing, development, production and trade of
Green Apple Syrup
.If you have problems or are disappointed with the low quality of other companies' products, please try our products. Our products will satisfy you and your customers perfectly. We supply products to all China customers.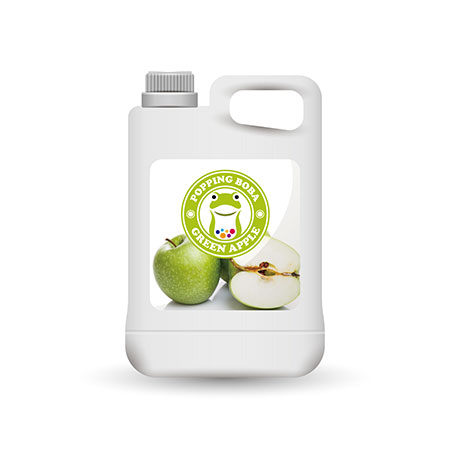 Model: GAJ
Green Apple Syrup
Green Apple Flavor Conc. Juice is bring-green colored, the drinks made with it are green with semi-transparency, it is very pretty and is one of the most popular drink. There is another
similar kind of syrup, yellow apple syrup.
It's also the ingredeint for rainbow colored smoothie, the green layer, it tastes sour-sweet, with refreshing feeling which is good for drink in summer times to cool you off.

Green Apple Flavor Conc. Juice is made from fruit juice, suitable for various kinds of drinks and tea beverages, this product is supposed to be dilluted with water or tea before use.
Fruity Tea and flavored milk tea series are welcomed to use this product, and if massive purchase and customization are required, we are able to adjust the sweetness, color and density,
please don't hesitate to contact us for further information.
Packing Specification
2.5KG * 6 bottles
5KG * 4 bottles
20KG per barrel
Enquiry Now +
Enquiry Now -
Our greatest asset is our committed employees that provide excellent
Green Apple Syrup
. Our experienced, friendly personnel are trained to respond promptly to your questions and fully explain design requirements.