www.bubbleteapowderb2b.com is a professional manufacturer, supplier and exporter that is concerned with the appearance, development and production of
Grass Jelly Juice
. We are located in Taiwan, with convenient transportation access. All of products are strict checked by our professional employee.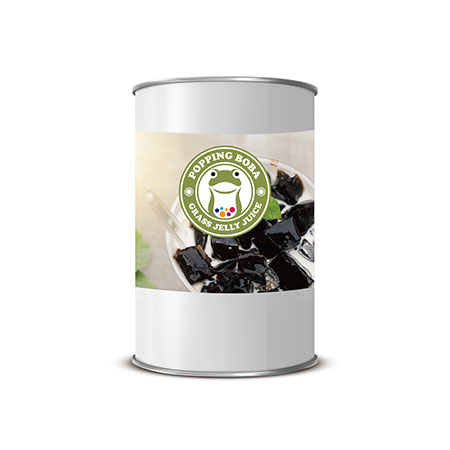 Model: GJ
Grass Jelly Juice
Grass Jelly is in black color, with smooth surface and tender in texture. In Taiwan, it's liked by both adults and kids. Grass jelly oftenly been used in milky drinks,
or to appear in the topping section in menu, such as grass jelly milk tea. It's also popular in winter as hot grass jelly mixed soup. And good as topping for snow ice.
Grass Conc. Juice is the raw material of grass jelly, it has to be processed then serve as jelly form. Grass Conc. Juice is sealed in can and could be stored in two years.
Packing Specification:
3KG * 6 cans
Enquiry Now +
Enquiry Now -
our main products are all kinds of
Grass Jelly Juice
, and they are well-received in China and international market. We welcome you to contact us for more information and look forward to working with you!