www.bubbleteapowderb2b.com is a professional manufacturer and exporter of special
Caramel Syrup
, We will provide you with products of well-guaranteed quality, competitive price and good service. We will be happy to give you a quotation upon receipt of your detailed requirements.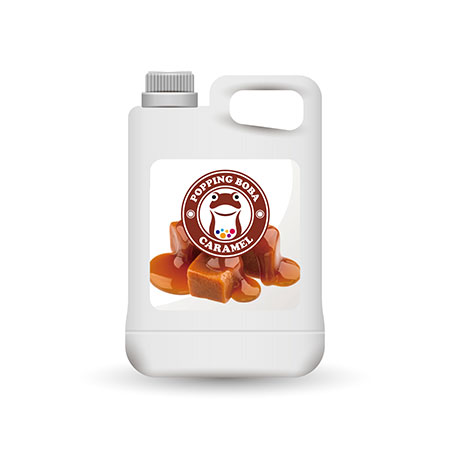 Model: RCS
Caramel Syrup
Caramel is the substance generated from cooking sugar to 170°C and turning to coking. The liquid state of caramel can be used in making coffee or pudding.
Sunnysyrup special-made product,Red Caramel Syrup, can be used in various ways. For example, adding red caramel syrup into coffee or dipping tapioca pearls in it can enhance it's flavor.
It can also be used in ice cream and snow ice products.
Red Caramel Syrup is made from caramel, suitable for various kinds of drinks and tea beverages, this product is supposed to be dilluted with water or tea before use.
Fruity Tea and flavored milk tea series are welcomed to use this product, and if massive purchase and customization are required, we are able to adjust the sweetness, color and density,
please don't hesitate to contact us for further information.
Packing Specification
2.5KG * 6 bottles
5KG * 4 bottles
20KG per barrel
Enquiry Now +
Enquiry Now -
To reach the internationally leading quality standard with competitive price is our permanent pursuit. We aim at supply high quality
Caramel Syrup
to meet customers' satisfaction.