Established in as Taiwan
Boba Coffee
manufacturer, supplier and factory. Our products supplied and exported worldwide relying on our professional talent and good experience. We force to manufacture products to suit the exact requirement of our client ranging from small business to huge manufacturing units. Custom-designs and OEM/ODM services are cordially welcome.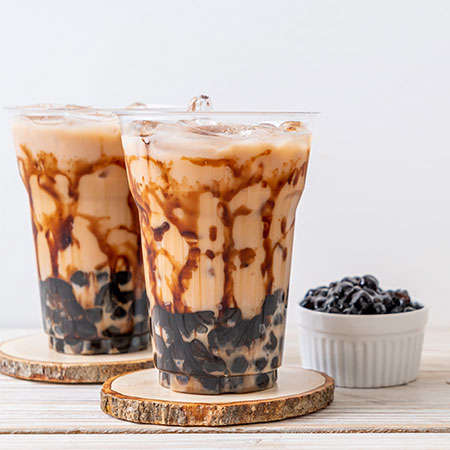 Model: Frozen Flavored Tapioca Pearl
Boba Coffee
Frozen Flavored Tapioca Pearl - Coffee flavor
Coffee flavor is very special with bitter-sweet taste of a cup of coffee and surprisingly goes nice with chewiness of pearl

Packing Specification :

40g
50g
110g
300g
600g
Other customized sizes

Enquiry Now +
Enquiry Now -
Utilizing our manufacturing facilities, we present a qualitative range of
Boba Coffee
which are available at cost effective prices. We offer customization on our range as per the specifications of our clients.